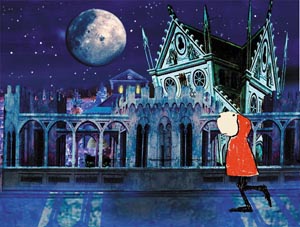 Perfect: another likely story


A half hour animated adaptation of Lois Gould's parable of genetic engineering gone awry.

Designed and Directed by Robert Wurzburg
Produced by Robert Wurzburg and Lois Gould
Executive Producer Dermott Healy
Music Scott Hartley
The English language voice over is by Lois Gould

This animated fable engages the foibles of inherent desire entwined with genetics and the consequences of reproductive engineering. Adapted from Lois Gould's short story "Perfect", and designed and directed by Robert Wurzburg, the film turns the authors signature wit and irony to some looming questions of genetics.

English, French, and Spanish versions $29.95 plus postage: order here.